TAB 400 M_CN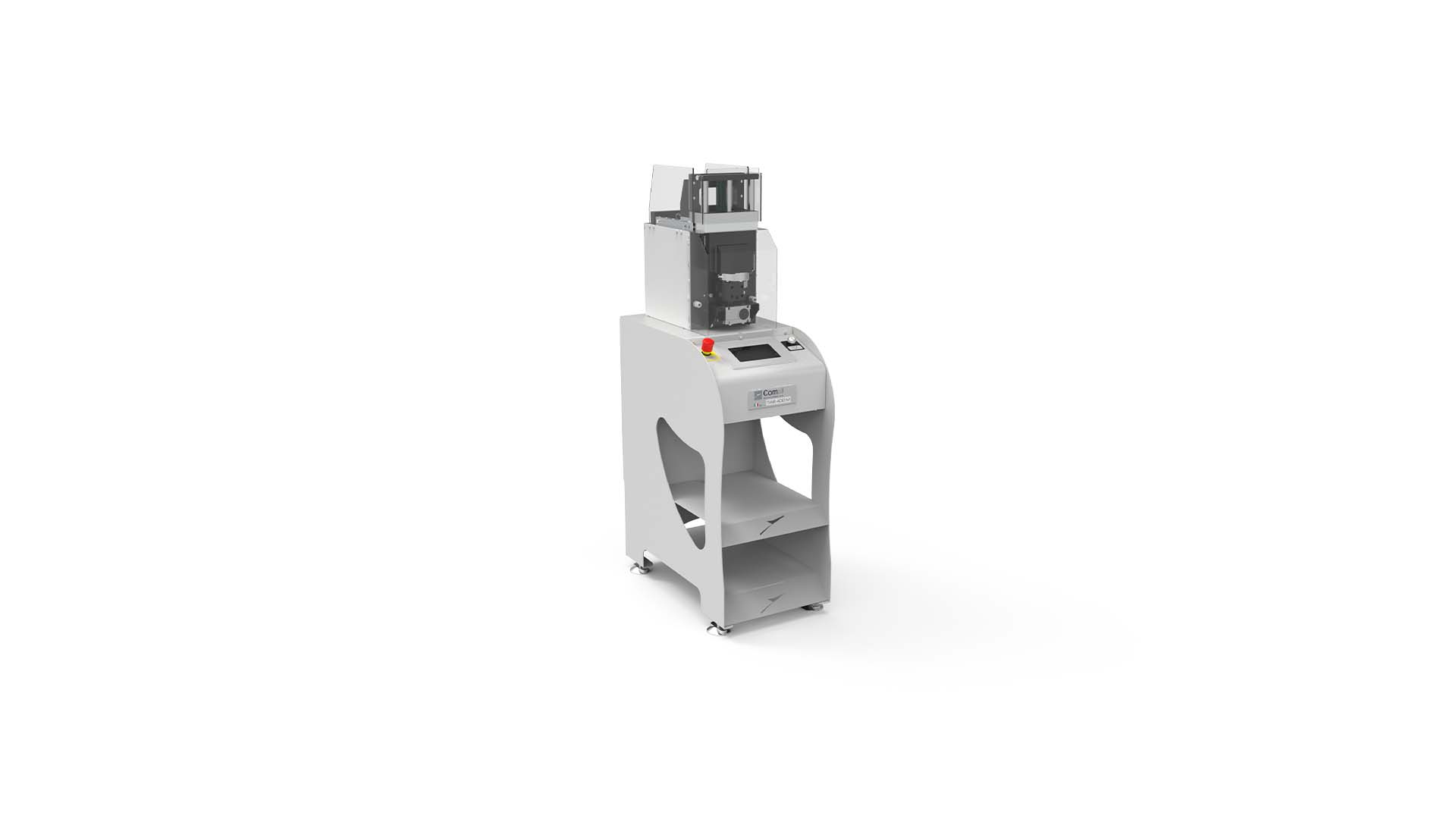 Digital machine for securing test with driven thrust unit feed to meet EN14024 standards
Digital machine for securing and transversal traction tests on thermally insulated profile samples, complete with numerical control.
The TAB 400M_CN can also be ordered with the option "Measuring instrument certification" so that you can always guarantee a correct result for your production.
Thermal break
The Comall thermal break range includes complete systems for the in-line production of thermal break profiles, knurling machines, assemblers and machines for the final testing of profiles.
Fom Industrie's consolidated and highly valued thirty-year industrial project has provided a unique starting-point for the creation of this full range of machines for thermal break assembly.
Discover how the machine works