Innovative solutions for every need
Since 1979 Comall has been working with the best manufacturers of aluminium profiles in the world to satisfy the needs of an increasingly demanding market.
Today Comall offers a wide range of punches: vertical, horizontal, with horizontal and vertical drawers, pneumatic, hydraulic and hybrid to name just a few.
Advantages of the Comall punching systems:
customised solutions
reduced running and maintenance costs
reliable performance
high performance, high production punches
a complete range of products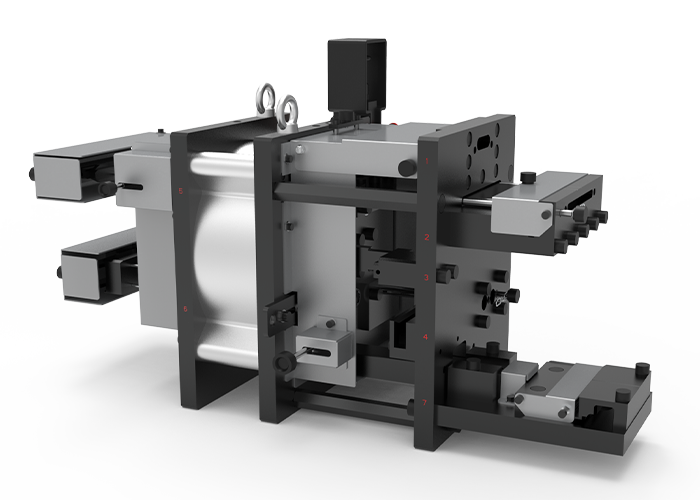 The quality of Comall projects is internationally unique: the company not only offers customised solutions but has always invested in the research and development of its products
This has enabled Comall to put onto the market the only horizontal drawer punch in the world, an exclusive patent for the company that has in effect revolutionised the market.
Quality without compromise
The quality and accuracy of machining operations are a feature of the whole range of Comall punches.
All phases of the manufacturing process, from the birth of the punch to delivery of the finished product, are followed directly by Comall to leave nothing to chance
Comall at a glance:
+40 Years of experience
+6.000 mq square metres of manufacturing area
+120.000 Punches produced
Press for 3-location horizontal drawers, 1700Kg thrust
Press for 10-location horizontal drawers, 4300Kg thrust