TRIM 400 P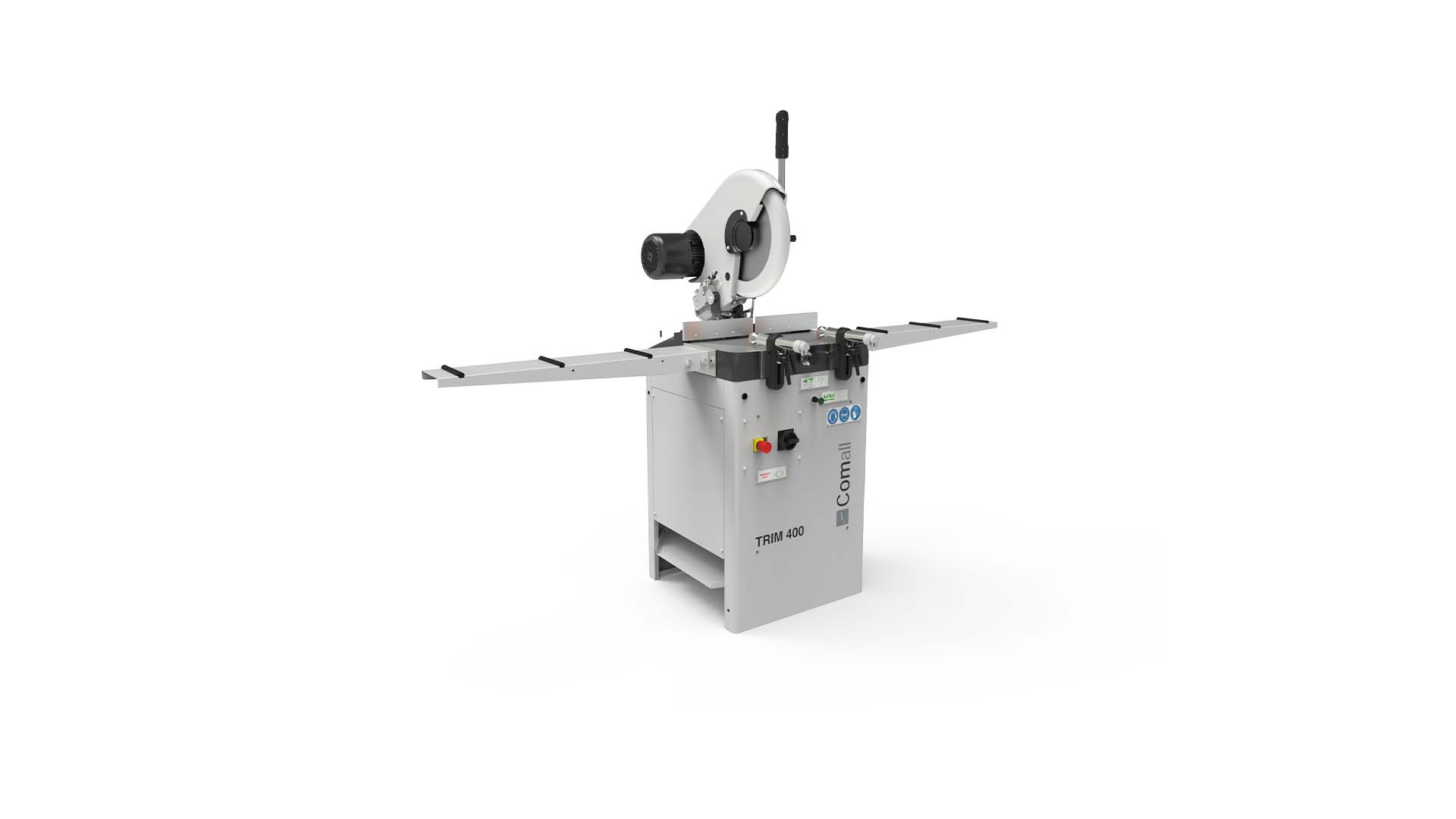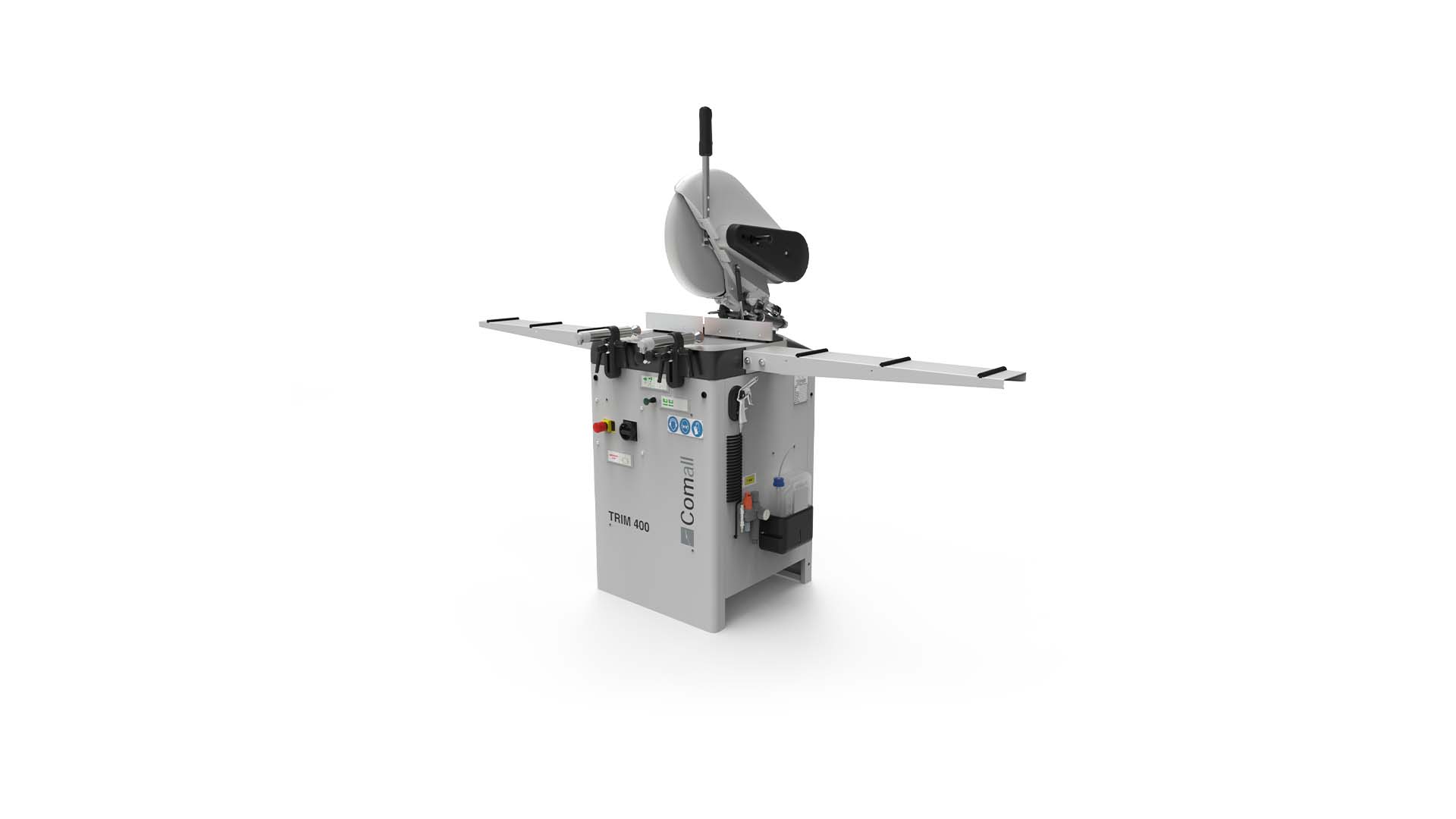 Front blade sawing machine
Single head sawing machine Ø 400 mm certified for aluminium and PVC with manual blade lowering and pneumatic vices. Blade lowering is carried out using a pneumatic power assisted lever to minimise operator effort. Pyramid cuts can be carried out, as the head can tilt and turn. The 2.2kW motor means that Sika has performance levels at the top of its category.
Machines
The wide range of Comall machine tools, manufactured in synergy with its parent company Fom Industrie, provides top-quality, precision solutions for door and window manufacturers. All Comall machine tools are manufactured in Italy and comply with European safety regulations.
All workshops created using Fom Group machines can be scaled up and easily integrated to meet the growing production needs of the end user.