TTK 550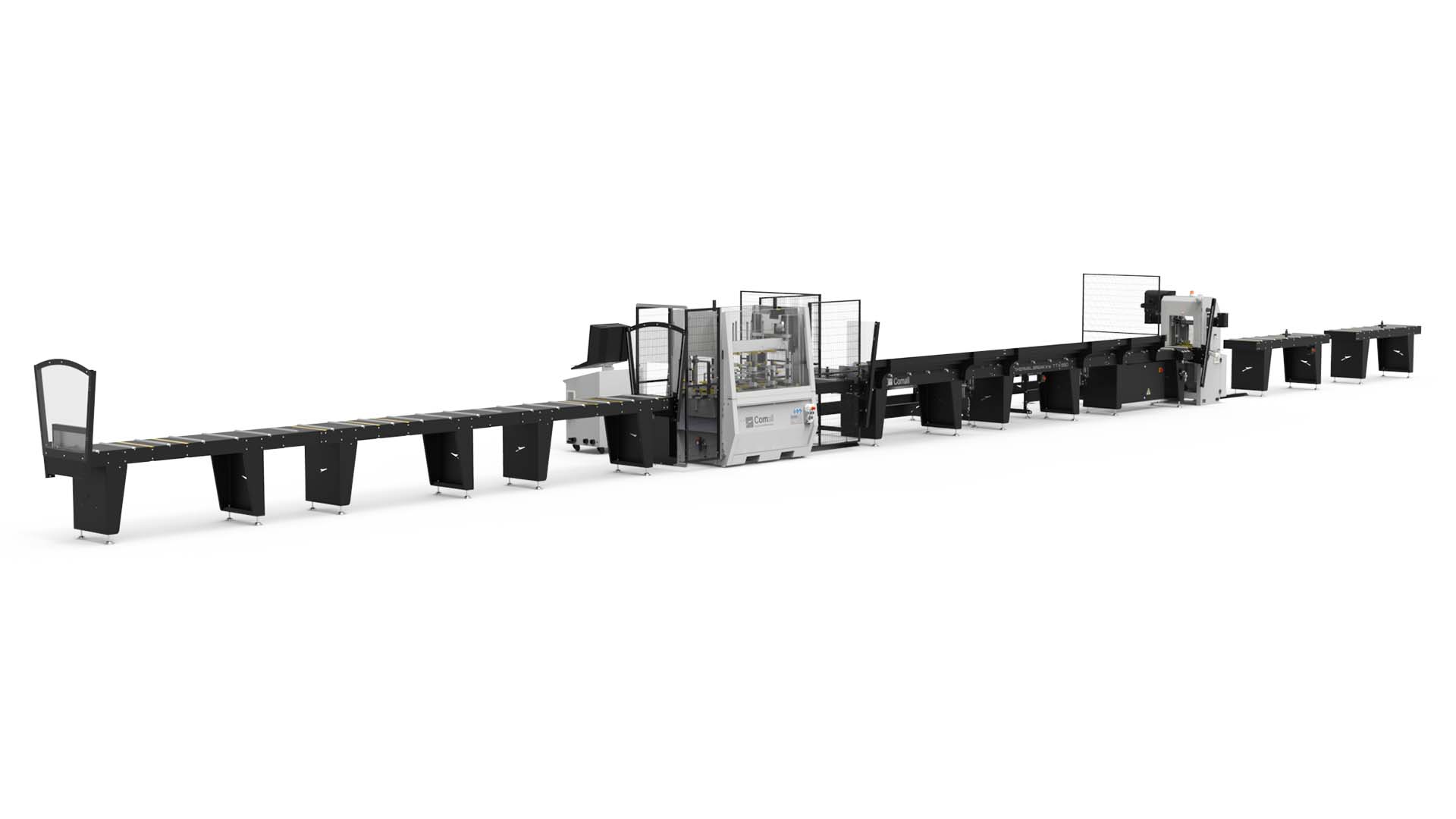 System for the production of thermally insulated profiles
Using a single knurling machine the profile is produced in 2 successive phases; the bar magazine upstream of the knurling machine allows production to be organised better, particularly for small production batches. Line for medium production with 2 operators recommended.
Thermal break
The Comall thermal break range includes complete systems for the in-line production of thermal break profiles, knurling machines, assemblers and machines for the final testing of profiles.
Fom Industrie's consolidated and highly valued thirty-year industrial project has provided a unique starting-point for the creation of this full range of machines for thermal break assembly.